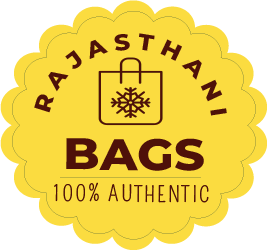 LIVE THE CULTURE WITH RAJASTHANI BAGS
Shop Rajasthani Embroidery Bags and Purse Online
Rajasthani Bags Categories
We believe in self-reliant India. All our bags are 100% Swadeshi.
Please refrain from using China made embroidery bags as they are not perfect representative of the great Rajasthani Tradition. Shop handmade authentic quality bags today.
Best Selling Rajasthani Bags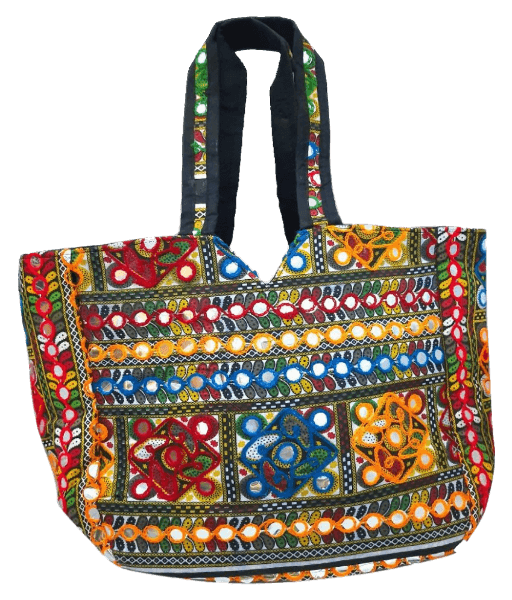 Embroided Rajasthani Handbags
This Embroided utility Handbag is made of amazing piece of Kuchi tribal fabric woven by talented Rajasthani artisans. Each antique bag is stitched and decorated using soft cotton fabric. The bag has heavy thread count to make it hold everything. The fabric is carved with unique embroidery on all sides. Multi colored mirror work, sequins, embroided patch work reflects the tradition and culture of Rajasthan. It comes with zipper pockets to keep all your belongings with good care. Bag is perfect for everyday as well as party use. Give a boost to your looks and personality with these Vintage Rajasthani Bags.
Get into the aroma of traditional Rajasthan with these Potli bags. Each Potli Bag is hand embroided with pearls/cheed moti and patch work on Jaipuri silk fabric. Potli bag is a perfect accessory that suits with all Indian wear and western wear. A beautiful handcrafted Rajasthani Potli Bag is all you need to show off your personality and compliment the dress. It can also be used for storing jewelry with easy accessibility. Different embroidery designs and color option available.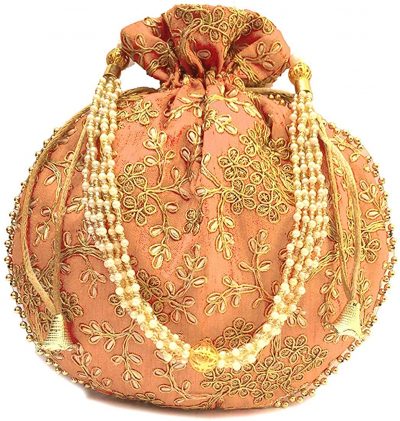 Rajasthani Bags Online Shopping
We Dont just send Bags, we deliver culture
Rajasthani Bags Emporium is the one stop destination for shopping traditional Rajasthani bags. Our goal is to keep alive the craftsmanship of traditional Rajasthani artisans. We are one of the major bag suppliers of Jaipur, Rajasthan. When you buy from our online store, you are directly helping out local Rajasthani artisans who brought Rajasthani tradition back to life. Our artists have dedicated their whole life to embroidery for preserving our ancient Rajasthani culture through their art. Only they deserve the credit for the masterpiece we deliver. We focus on keeping our promise of utmost quality, on-time delivery, easy returns, and competitive price. Our mission is to expand globally and spreading the great Indian ancient culture worldwide with our high-quality embroidered Rajasthani bags.
Our store is one of the very few e-commerce stores that holds expertise in providing the finest quality traditional bags. We have leadership in the embroidery bags selling Industry. Most of our bags are originally handcrafted by experienced artists from Jaipur, Rajasthan. The demand for our handmade bags and purses is increasing rapidly across India as people are inclining more towards the traditional Indian culture. We are focused on delivering the Rajasthani tradition all over India in form bags diligently. We deal in Handbags, utility, purse, sling, clutch, and potli bags. To provide the best customer experience, all bags on our store have free shipping, COD, and reverse pickup. If you are unhappy with the bag, simply return it within 7 days under the "No Question Asked" easy return policy.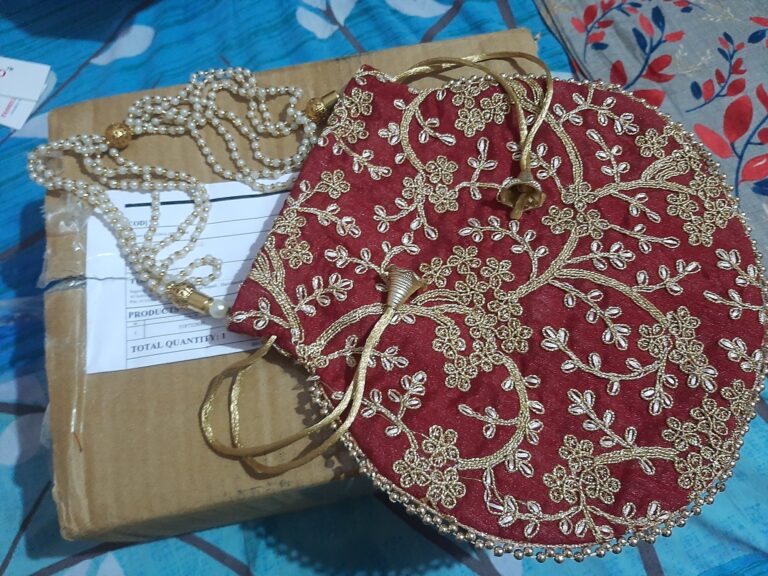 Embroidery bags were just so beautiful. The pictures do not do it justice. It is something that shows the patience and determination of our hardworking artists. It shipped promptly and was well packaged. Thank you so much! 🙂